The second feature release of the 4.x branch brings you a dark theme, server-to-client pings and the ability to past images into a conversation. Of course there are also some bug fixes and performance improvements.
You can download the release as usual from the JSXC or JSXC for Nextcloud release page.
A special thank you for all people who contributed code or reported bugs. Thank you.
Changelog
Added
add option to disable automatic reconnect on page load
#889 add xmpp ping (server-to-client) plugin
#771 add dark theme and css vars
use icon font for most used icons
#856 add image paste feature (#948)
Fixed
#955 duplicate message when load mam (#955)
delete device list on refresh (omemo)
#933 fix icon if someone leaves a muc room
#873 fix chat window width
Misc
update lang
update dependencies
highlight only contacts without subscription
upgrade to node 12
Deprecated
SASS variables will be removed in one of the next releases. Use css variables instead.
Screenshots
Light theme: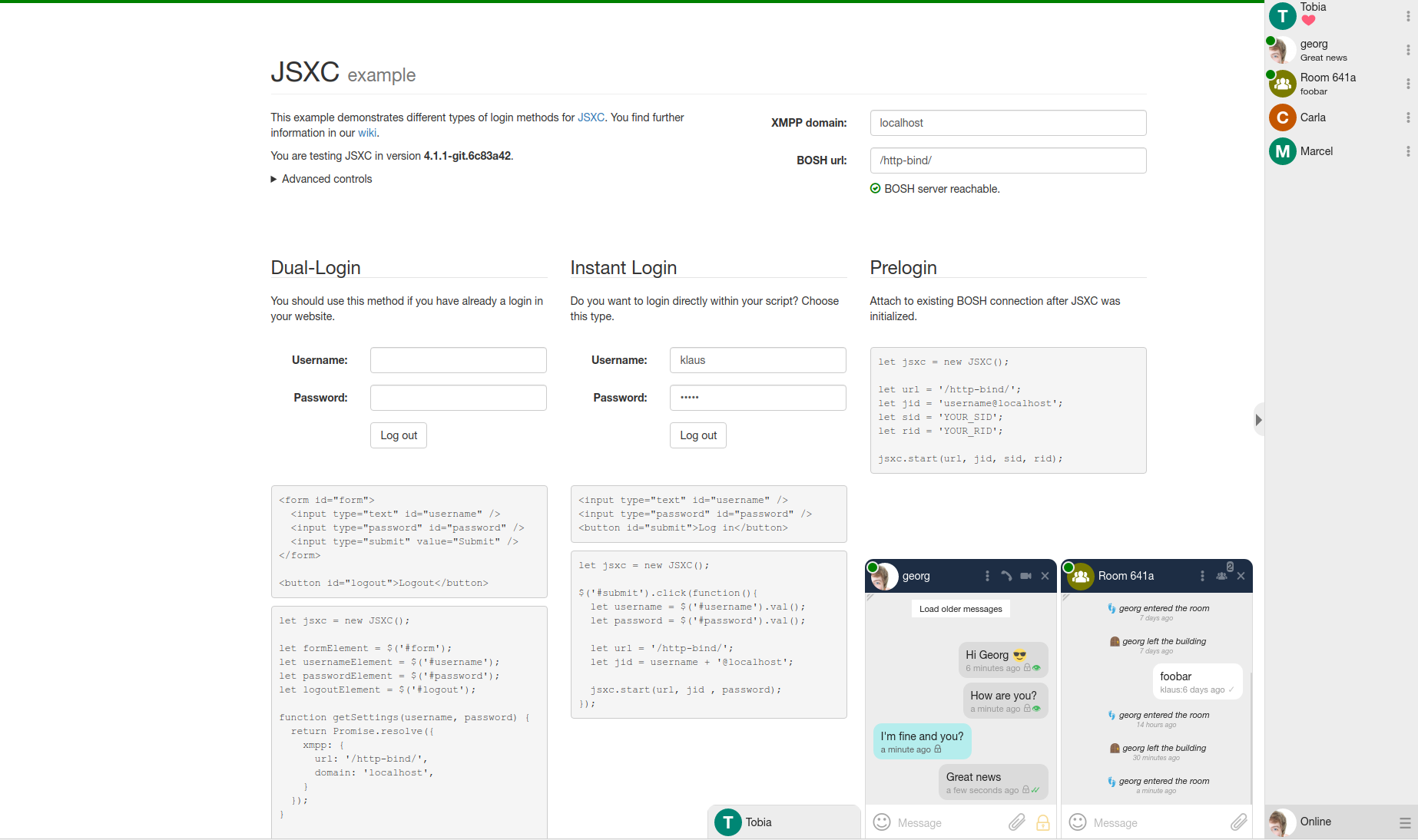 Dark theme: